The Role of a Pharmacist in Preventive Care
Preventive care is there to be a benefit and help a person to stay as healthy as possible, even identifying any medical conditions that may arise through this. It can also be used to prevent any serious conditions from worsening and underlying medical conditions to become major ones. Preventive care can be immunizations, annual check-ups, flu shots, and other tests as well. Pharmacies should take into consideration the preventive care of the people and how they can keep them healthy while also prescribing the specific medications that are needed through prescribing pharmacists.
What a pharmacist can do to promote preventive care is the proper management of medication dispensing, pharmaceutical information, compound medications, and correct medication labels. They can provide relevant information to customers regarding check-ups, immunization programs, public health campaigns, and vaccinations. By doing this, the prevention of diseases is done, and the improvement of public health and even healthy behavior in patients with any long-term conditions is made aware.
Treating any such medical condition will always be the top priority at any pharmacy, including Valley Ridge Pharmacy where a committed service is provided with passion to all who come to us with their medical needs. There are a lot of responsibilities that a pharmacist has to look into nowadays, especially when it comes to providing the right medicines or writing the correct prescription with regard to prescribing pharmacists. Our dedicated pharmacists at Valley Ridge Pharmacy aim to provide only the best service, especially for the preventive care of people.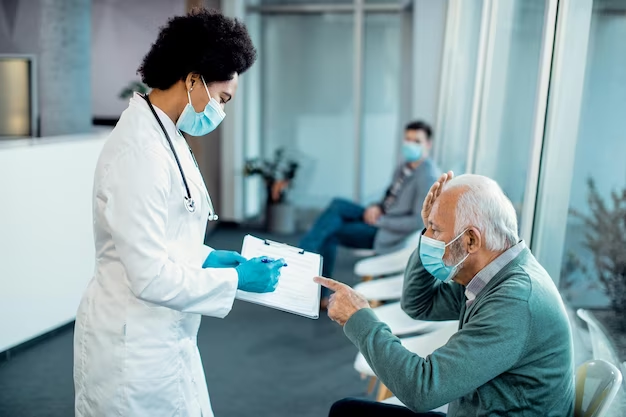 Staying Up to Date with Your Immunizations
When you look after yourself, taking the appropriate care for any underlying medical conditions and preventing any other diseases or illnesses then you are making the right choice to improve your quality of life. To begin with, knowing about your family health history is always the best approach since there may be similar behaviors that can pass on through the genes. It is best to find out, especially if there has been a history of chronic diseases such as cancer, heart disease, diabetes, and more. Having routine preventive care done can help you to also catch any of these early and to start preventing or getting the appropriate treatment and medications. You can get all of this done with our experienced and qualified pharmacists at Valley Ridge Pharmacy. 
They can prescribe any of the common medications that you may need in your preventive care routine and even notify you of how to manage vaccinations or immunizations through prescribing pharmacists. The most important and convenient way for you to keep yourself and your loved ones safe is by getting vaccinated. Routine vaccinations at recommended ages are especially important for children since it helps their bodies to build up immunity to potentially life-threatening diseases.
The Convenience of Prescribing Pharmacists
What is important for any pharmacist who is prescribing is the quality of service they provide and the accuracy of what they are providing as well. There can be better health outcomes when pharmacists also look into the preventive care of their customers and provide the appropriate advice about annual check-ups, immunization programs, and vaccinations. The convenience of prescribing pharmacists is that time and energy are saved when the prescription can be written for certain medications or even the common ones for patients. 
As prescribing pharmacists, a major role is played in improving the community through preventive care and immunizations, and thus, awareness can be created for people to also lead a healthier lifestyle.
To find out more about prescribing pharmacists, visit our website now at: